* To join or rejoin the club, download our Membership Application Form
here
.
* To book a boat (members and visitors) – phone 01382 370300.
* Club Bookings – mailto: <
club-bookings@monikie-angling-club.org.uk
> or phone: 01382 477996.
Your Club needs YOUR Photographs!
WE desperately need Monikie Angling Club related photos.
Can you help?
It would be great to have a big web gallery showing members and potential visitors to the club just how wonderful a place Monikie is to fish.
All photos used will be properly credited to the photographer.
Please email your images to
webmaster@monikie-angling-club.org.uk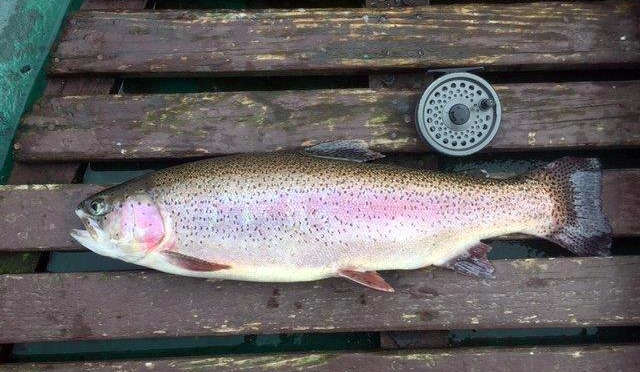 Long-standing member, Denis Hamilton, caught this superb rainbow on Friday, September 10. Weighing in at 5 lbs 8 ozs, it succumbed to a goldhead orange and white fritz.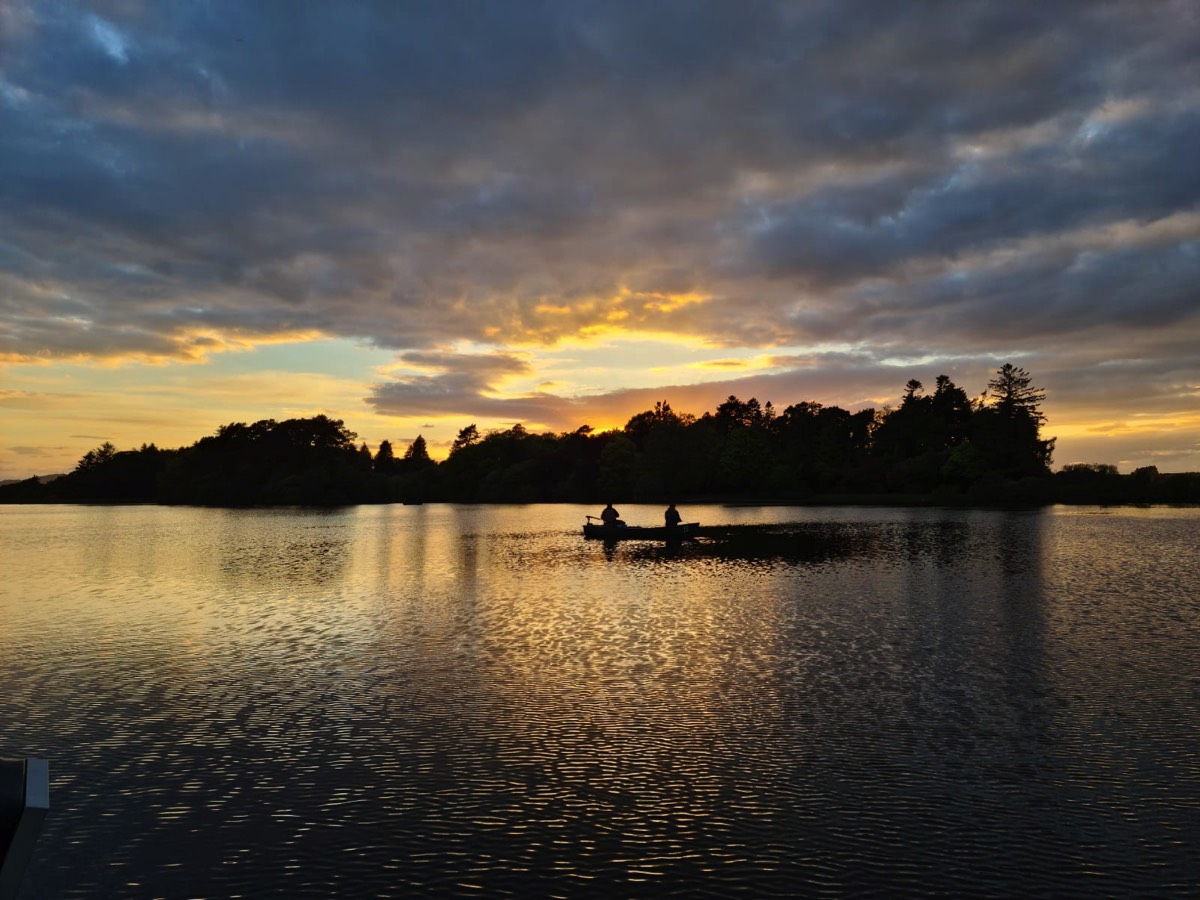 This superb photo by club member, Kenny Giblin, showcases the beauty of fly fishing at Monikie as the sun sets over the Island Pond on Friday, June 4.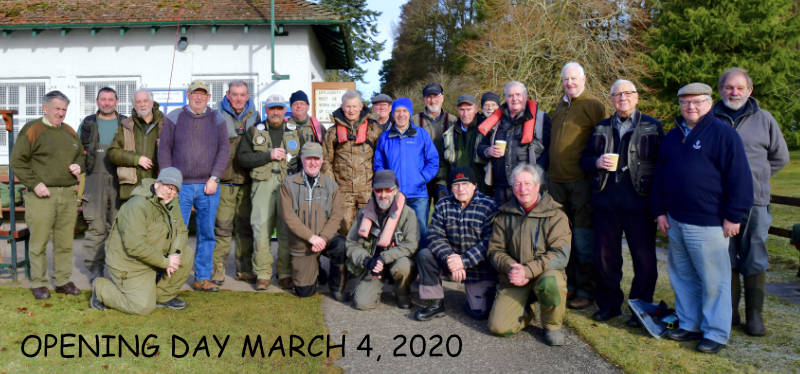 The sun shines at last, on opening day, 2020. Photo by David Murray.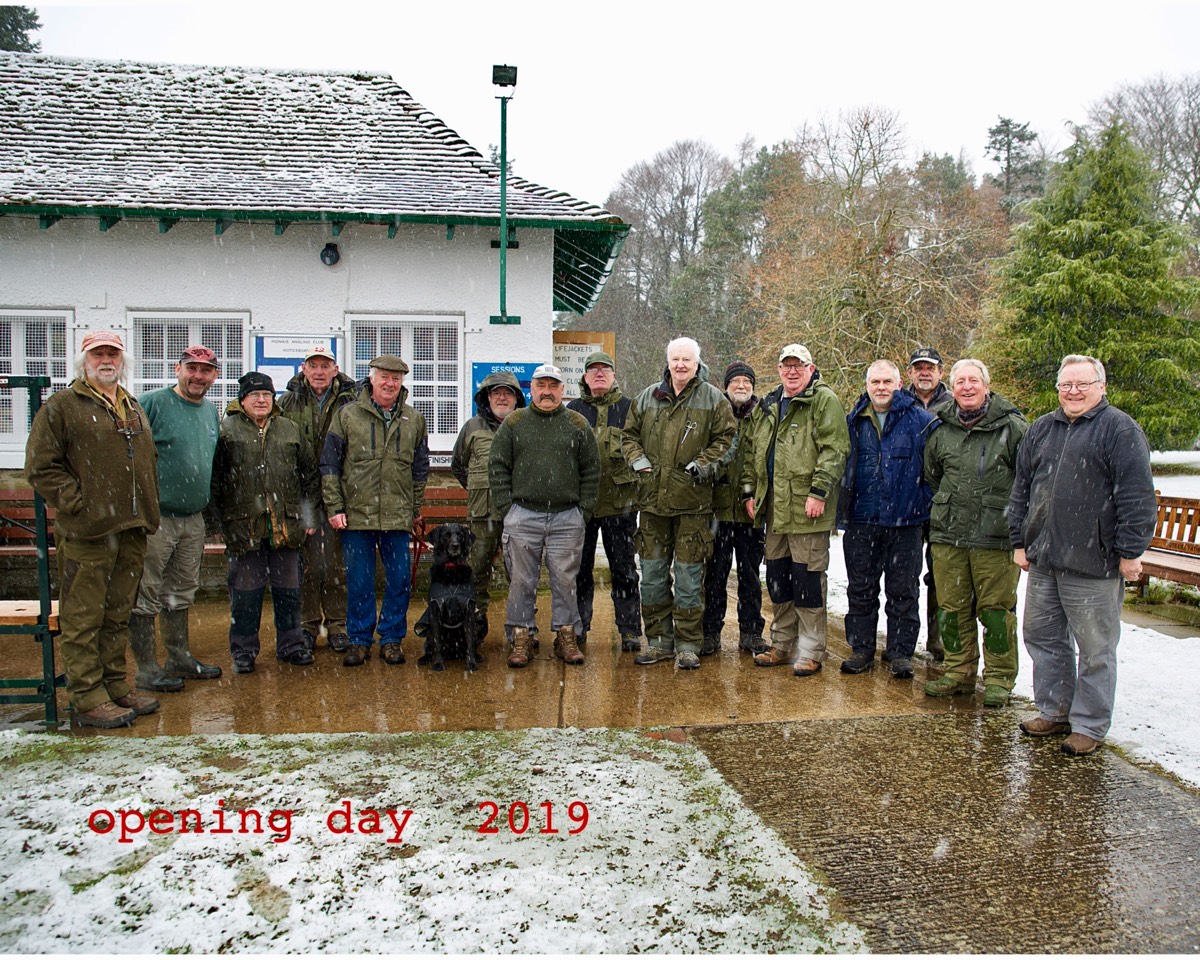 Braving the cold on Opening Day, 2019. Photo by David Murray.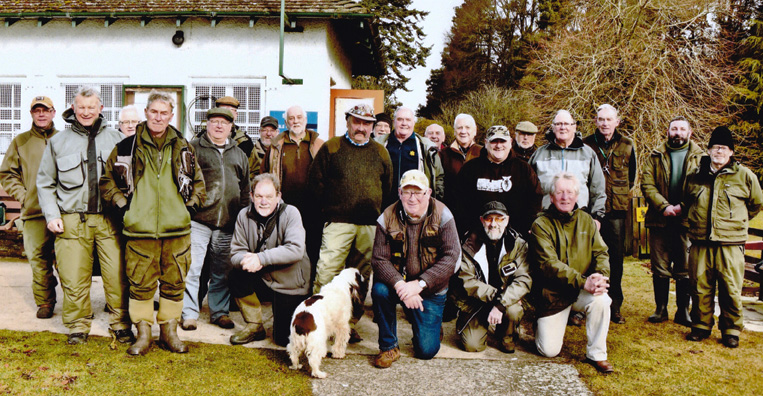 Opening Day, March 14, 2018. The lucky lads – and a dog – who made it through the ballot for the big day. Photo by David Murray.
Get in touch
Address: Monikie Angling Club, Monikie Country Park, Dundee DD5 3QN.
Phone/email
Phone: 01382 370300 to book a boat.
email: admin@monikie-angling-club.org.uk